RTK is an abbreviation for "Real Time Kinematic," which means that a mobile station (Rover) can obtain ultra-precise position information with an error of a few centimeters using correction information from a base station (Base).
Mobile station (Rover)
A GNSS receiver mounted on a mobile device such as an agricultural machine, automobile, or drone.
It enables highly accurate positioning by using correction information from reference stations.
Reference station (Base)
A GNSS receiver fixed to a building or a surveying tripod. It transmits correction information to a mobile station via the Internet or radio.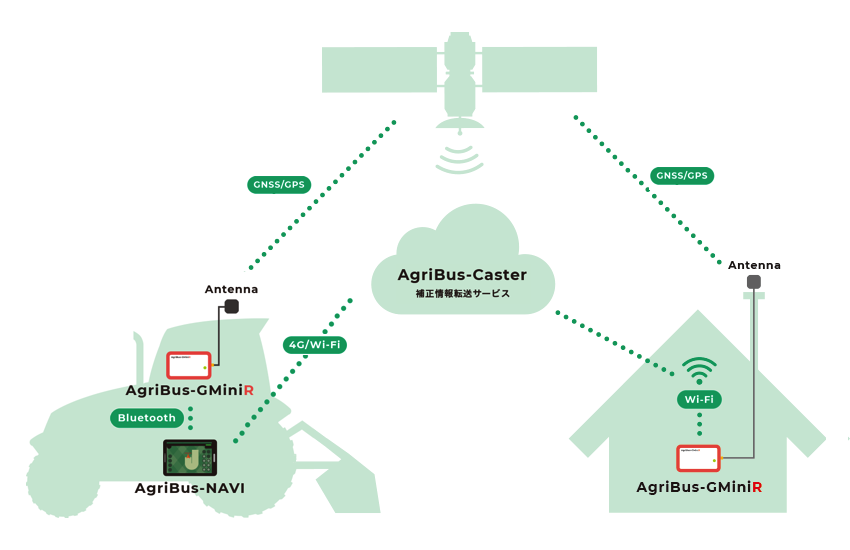 <RTK with two AgriBus-GMiniR units>