If you can't log in,
If you are registered in AgriBus-Web, log in from your computer and then try "Change Password" from the menu that appears when you click the icon in the upper-right corner.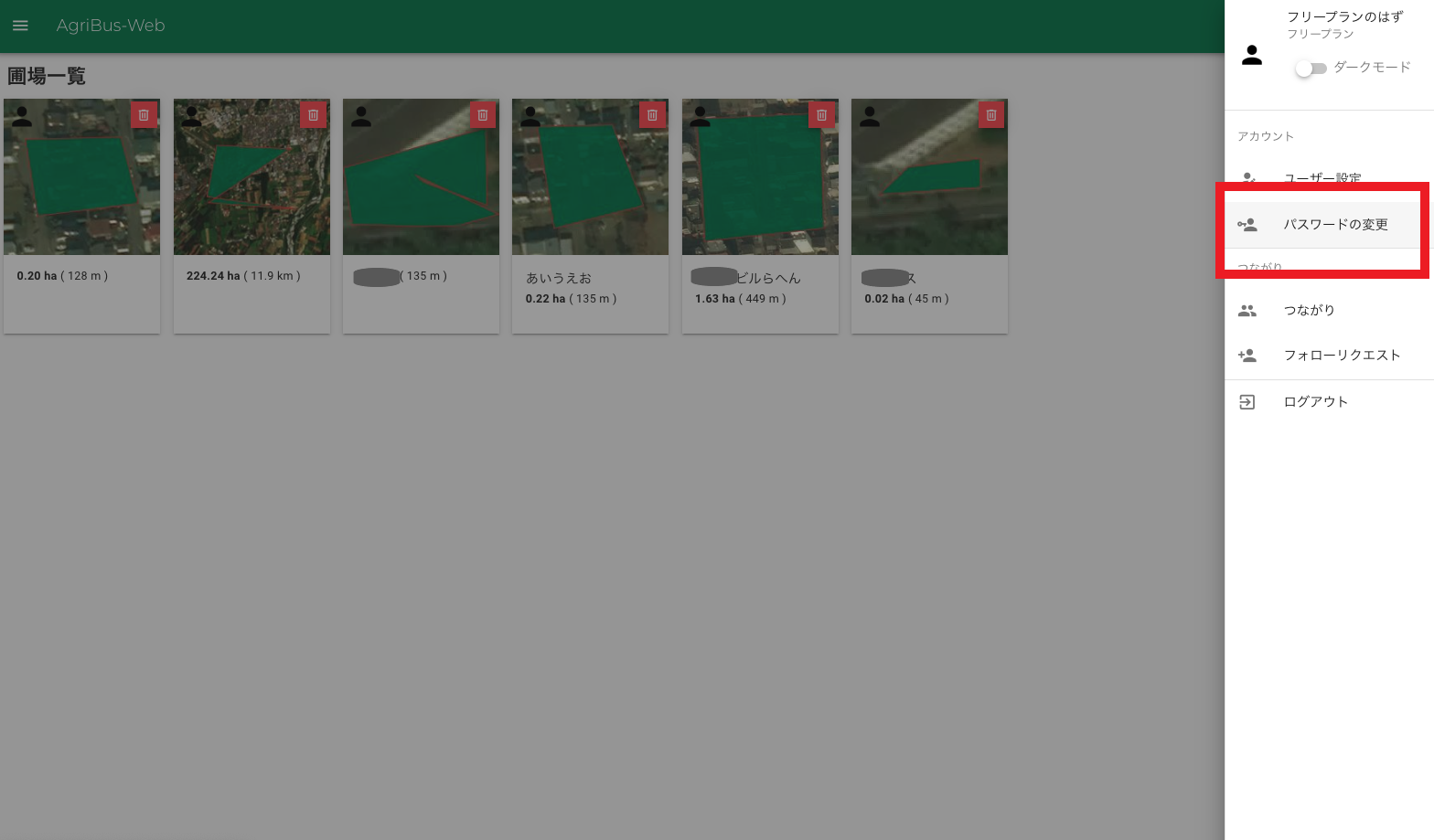 If you have not registered with AgriBus-Web or if you do not know your current password, we will force you to reset it here, so please contact us again.
Please be aware that if you reset the password forcibly here, you will need to operate it by the user within one hour.
We will correspond from 10 am to 5 pm on weekdays in Japan time.
We apologize for the inconvenience, and thank you for your cooperation.